Welcome to Shanghai Tokyo
Online Business hours:
Sunday:
11:30 AM - 09:30 PM

Monday:
11:00 AM - 09:30 PM

Tuesday:
11:00 AM - 09:30 PM

Wednesday:
11:00 AM - 09:30 PM

Thursday:
11:00 AM - 09:30 PM

Friday:
11:00 AM - 10:00 PM

Saturday:
11:00 AM - 10:00 PM

Payment Method:VISA;MasterCard;American Express;Discover;Cash
---
Shanghai Tokyo
Welcome to Shanghai Tokyo Restaurant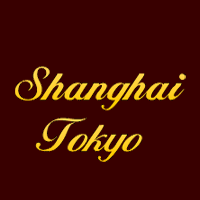 Shanghai Tokyo Restaurant provide delicious chinese food, delicious japanese food, it worth to try.
Shanghai Tokyo Restaurant has Soup, Appetizers, Pork, Beef, Chicken, Seafood, Vegetarian, Fried Rice, Lo Mein, Chow Mein, Pad Thai, Lean Cuisine, Chefs Specialties, Salads, Japanese Appetizers, Poke, Maki (Roll) or Hand Roll Cone, Special Maki Roll, Sushi (2pc) or Sashimi (3pc), Sushi Bar Platter, Japanese Noodle, Beverages, Juice, Milk, Hot Drinks, Special Drinks, Bubble Tea, Dessert, On The Side Order, Delicious food.
Add "Taro Tea Flavor" to your cart
Shanghai Tokyo
Menu
Order Online
Gallery
Map
Coupon
Order Online APP
Business Hours
Delivery Map
Links
You are searching for "Taro Tea Flavor"